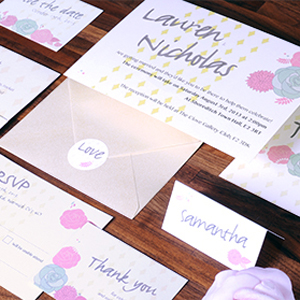 Wedding Invites
£ 32.00
Size
Paper (300gsm)
Sides
Quantity
Artwork
Beautiful invites for your special day, choose from either uncoated smooth or textured card (both can be easily written on). Add envelopes to your order by choosing the Envelope product listed seperately.
Email your artwork requirements to info@alexatkinsonfletcher.co.uk
or email a print ready PDF of your artwork (CMYK, Tick Marks, 3mm Bleed).
You will find an email link and an order number reference to include once checkout is complete.